WHAT ARE YOU LOOKING FOR?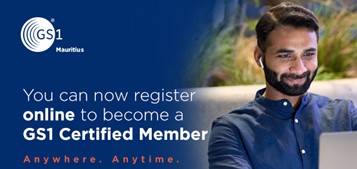 GS1 Mauritius is now closer to its members.
GS1 Mauritius has recently launched a comprehensive Electronic CRM Platform. The platform will be used to take over the existing traditional system for the input, processing, updating and modification of customers' records throughout their lifecycle. Eventually, this will lead to a paperless approach as an online application membership has been introduced along. The CRM has been built with the best practices and will facilitate the membership application process. It will save processing time and will provide the user with instant feedback on their application.